Problemas con tu cuenta de correo?
  Quieres configurar tu cuenta de correo y no sabes cómo?
Aquí encontrarás información que te ayudará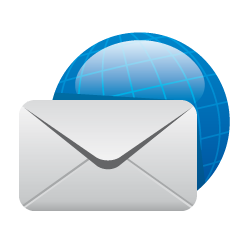 Base de conocimientos
Problemas con mi cuenta de correo
Un error muy común a la hora de enviar y recibir un correo es que éste sea rechazado y por tanto no llegue al destinatario.
Uno de los motivos principales es que sin darnos cuenta la IP de nuestra conexión ha sido introducida en una lista negra y por tanto los destinatarios de nuestros correos nos detectan directamente como una IP sospechosa y rechacen nuestro mensaje o lo depositen en la carpeta de spam o correo no deseado.
Normalmente se nos regresa un correo similar a este:
—–Mensaje original—–
De: Delivery Subsystem [mailto:POSTMASTER@SUDOMINIO]
Enviado el: FECHA Y HORA
Para: SU CUENTA DE CORREO
Asunto: Message Delivery Failure
MailEnable: Message Delivery Failure.
Reason: ME-E0193: [EA053A257ABA40359B59753EAC074F04.MAI] Message Delivery
Failure.
Your message addressed to the target domain (   ) could not be delivered because the mail server responsible for this domain returned a permanent error.
The server returned:
554 – DOMINIO A DONDE FUE ENVIADO — Server
Message headers follow:
Received: from ([187.234.109.118]) by with MailEnable ESMTP;
IP: números en color rojo que aparecen arriba.
Las actividades que debe realizar para comprobar si su IP está en lista negra, las encontrará en el archivo que puede descargar pulsando AQUÍ
Configurar cuentas de correo